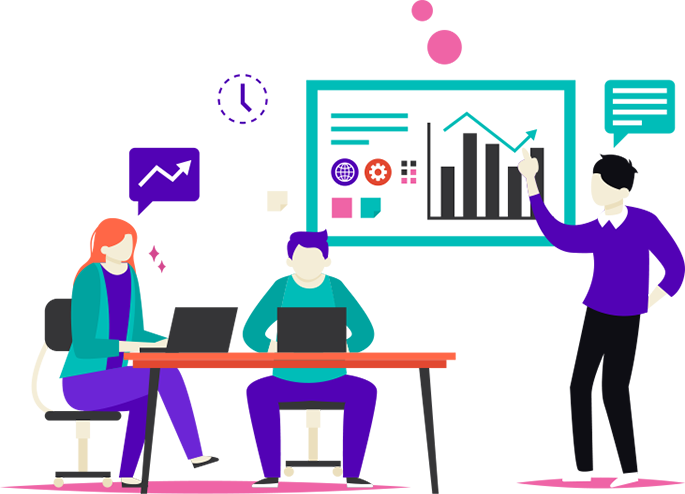 About Us
Hubble Web is a global digital service provider that crafts intuitive digital solutions for end-users. With over 25 years of experience in print advertising and 10 years experience in Web, Mobile development and digital marketing, Hubble Web's experienced team leverages development processes, designs, and software technologies that best suit your problem, while delivering solutions that delight our clientele. We have this optimum vision to offer the utmost integrity and client satisfaction via our services, and thereby generating trustworthy relationships with our clients.
Our dedicated teams work to augment your every business need, by offering our proven delivery model as an advance start to minimize the risks and to lessen the time and cost of development.
Our Vision
Hubble Web's pivot point is to get the future to present, to become a customer centric and to reach out the global marketplace in web innovations and mobile app development and to enhance the digital marketing service experience to steer our client's business towards highest growth.
Our Mission
Our mission is to bring the futuristic solutions to the present reality and to offer best qualitative service to customers. Our dedicated team of mixed cultural and experienced industry professionals bring our best conceptualization design to deliver advanced business solutions and provide 100% exceptional customer support.
We Are International
With some of the most talented individuals with the brightest minds in the industry, we offer guaranteed results for all our clients. We don't take our work as a job – for us it's a driving passion that enables us to serve the best work online.